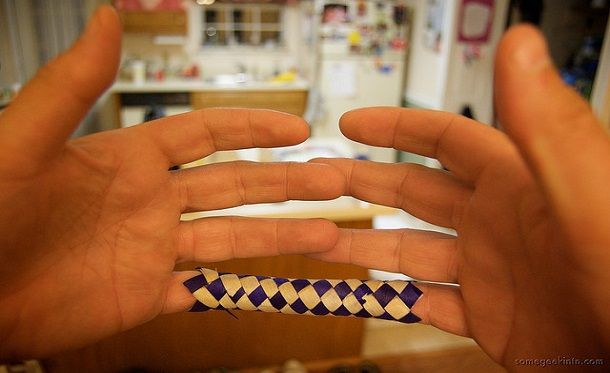 The Mavs front office has always been known as a group of outside the box thinkers. They're willing to come up with three or four-team deals that many other organizations are willing to try to come up with. With that as a known attribute, I wonder if they have another theory that could build even more flexibility this offseason.
Shawn Marion has an Early Termination Option on his the final year of his deal which is this coming season. If he exercised the option, he would be turning down roughly $9,316,796 and test the free agent market. We discussed yesterday the odds and ends of Dallas' cap situation. At 34, Marion is still considered one of the best perimeter defenders the league has to offer. You can look back over the last two seasons and see that he has dynamic versatility as a defender. He's guarded the likes of LeBron James, Kevin Durant and Kobe Bryant, but he's also mixed it up by guarding power forwards such as Blake Griffin and also point guards such as Chris Paul. There are few elite defenders in the league that have that range of defensive ability in the league.
He's also a savvy player on offense to where he'll score buckets in bunches and do so without having a single play called for him. His tenacity on the glass and ability to run into the passing lanes allows him to have points pile up in a hurry.
So what could Marion bring? Let's look at his final seven games of the season, games that basically meant nothing for the Mavs as they were either on the way out of the playoff picture or only were playing for pride. In those seven games, Marion averaged 18.1 points on 57.7 percent shooting while pulling down 8.3 rebounds. It's clear that there's no quit in Marion has he was performing at arguably an All-Star numbered pace.
Marion could attract interest on the free agent market, but it's always tough to gauge how the market will actually play out. At his seasoned age, teams might consider that time could be running out for Marion. He stays in tremendous shape, but Marion always seems to go under the radar in terms of getting recognition for the work he's done when his name is brought up nationally. The market is a tough thing to read, so it's probably in his best interest to just lock in and keep the $9 million-plus and play the thing out.
If Marion is locked in at his salary number for another year, there is always a possibility that Dallas could look to unload him to a team that is willing to absorb him and have Dallas take little or nothing back in terms of salary. It would give Dallas much more room to work with in terms of cap space, but it feels like Marion is more valuable as an asset on your team as opposed to trading him away for nothing. Now, he could be dealt in a deal that brings much more to Dallas, fixing a lot of the issues that ail them. That is a possibility, but those are limited trade avenues – something that will be covered at a later time.
What about a real outside the box option: What if Marion really liked playing in and for Dallas and knows that they're trying to go through a quick rebuild? Thinking that he likes playing in the city and has stated that he obviously won't play if he goes to a team that isn't competing for anything, what if he decided that he wants to go the extra mile and was a team player? What if exercised his option, becoming a free agent, and decided to come back to Dallas at a discounted rate, anywhere around the $5-6 million range?
Why would he do that? Well, the Mavs could offer him that value with a couple of years added to give him some security as he gets older. Players always like having the money that comes with the contract, but they also like the security of the years so they don't have to worry about playing for another deal.  Now, there's always the risk that he does this and some team with cap space throws a bunch of money and contract years at Marion. There's always a risk in these types of situations. It only takes one team to alter the market, but I find it hard to believe that someone who is a contending team would actually do that.
I'm fairly certain Richard Jefferson is the only precedent for this situation. He opted out of the final year of his deal with the Spurs (2010-11). He left $15 million on the table only to come back with a four-year, $39 million offer. It can be done, but it does raise suspicious by teams around the league when things like that happen. There couldn't be any kind of under the table agreement between the Mavs and Marion to do this because that would clearly be against the rules.
There is also a precedent for this situation working out negatively for a team and player. Minnesota signed Joe Smith to three consecutive one-year deals, after promising that they would then sign him to a near-max contract. When the league found out how the Timberwolves were trying to circumvent the salary cap, they not only voided Smith's deal, but stripped the team  of five first-round draft choices. It was later reduced to four first-round picks.
The only way Marion could see this unorthodox method as advantageous is to bring security with a longer deal and know he's helping the team get better. That extra $3-4 million in cap space can definitely go a long way for the Mavs.
If Marion just does what is expected and stay in for $9 million-plus, that doesn't make him a bad guy. Again, this is just an outside the box theory, but it would be something that works out in the favor of the Mavs. They certainly didn't have a lot of good luck go their way this season, so this is as good of a time as any for it to turn. Don't expect this move to happen, but you should be aware that it is theoretically possible.
Bryan Gutierrez writes about sportsmen. He also attended Ball So Hard University, studying ideologies of Clark Kent. You can follow him on Twitter
@BallinWithBryan
.