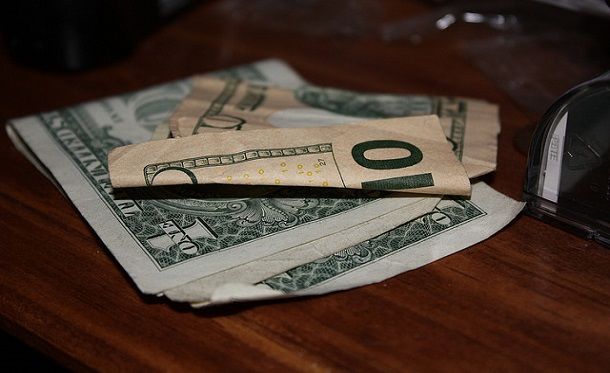 Dollars and sense. When it comes down to it, that's what it is all about.
There is a lot of work ahead for the Mavs as they look to make the 2012-13 season an aberration and not the new norm in the new CBA world. It is a new world for the Mavs, and everyone else in the league, as everyone continues to adapt to what the implications are with the new CBA. I think Donnie Nelson hit the nail on the head when he discussed it during his exit interview. "It's not like the good old days where there's all kind of financial freedom where you can sign checks into the wind," Nelson said.
It is a big summer, and the Mavs will have to trust their instincts based on all they work they do and they are currently doing.
In order to do the work, you have to know what you have. Unless you're the Lakers, Nets or Knicks, you're likely taking serious precautions when you get close to hitting the cap. Then again, look at those teams. Only one of them – New York – appears to be sniffing anything resembling a significant playoff run. Looking at the Mavs roster, keeping Bernard James involved, without O.J.Mayo, the expected value for the draft pick (a cap hold of $1,655,300) and adding five roster charges, their roster total will be at $42,110,521.
The projected salary cap number for next season is projected to be between $58.5 million and $60.0 million, leaving the Mavs with roughly anywhere between $16,389,479 and $17,889,479 to work with in cap space. There are ways they can have more room to work with, such as trading Shawn Marion to a team with little or no salary coming back. Options with Marion will be discussed later.
With educated guessing, I'm inclined to think Dallas will forego the idea of extending a qualifying offer to Darren Collison, suggested to be around $3,342,175. They would do that to avoid digging into their $16-17 million in space for the short term. It would mean that Collison would become an unrestricted free agent and Dallas won't have the right to match the offer given by another team unless Collison wants to present that to Dallas. The Mavs will have from the day following the last game of the NBA Finals and June 30 to decide if they want to extend the qualifying offer to Collison.
The same situation is in play for Roddy Beaubois, just with slightly lighter financial implications. As is the case with Collison, I expect Dallas to forego extending a qualifying offer.
That's not to say Dallas is washing their hands of those two guards. If the price and the situation are right, they'll bring them back. It's just they won't have the league-permitted option of matching offers from the outside.
O.J. Mayo has decided to once again test free agency. Both the Mavs and Mayo have said they're interested in reuniting, but it will come down to how the market plays out. I wouldn't expect the Mavs to go higher than roughly $5 million for Mayo. When the time is right, there will be more discussion about Mayo.
Brandan Wright will be the intriguing player to watch. Wright has an Early Bird exception that the team would lose if they renounced his rights. A team may use the Early Bird exception to re-sign its own free agent for up to 175% of his salary in the previous season or 104.5% of the average salary in the previous season, whichever is greater. The Early Bird exception would allow Dallas to exceed the cap to re-sign Wright, but with a somewhat limited contract.
The Mavs do want Wright back, but it feels like they might have bigger fish to try to fry first. We at least know two comparable players, both former Mavs, when trying to gauge what Wright might fetch on the market. Before the new CBA, Brandon Bass signed a four-year, $18 million deal with Orlando in the summer of 2009. In the new CBA, Ian Mahinmi signed a four-year, $16 million deal with Indiana as part of a sign-and-trade. The money fits within the range of the Early Bird exception. It's just a matter of how it all shakes out.
With a long summer on the horizon with major implications, as a team, it's good to know what you have to work with.
Bryan Gutierrez writes about sportsmen. He also attended Ball So Hard University, studying ideologies of Clark Kent. You can follow him on Twitter @BallinWithBryan.