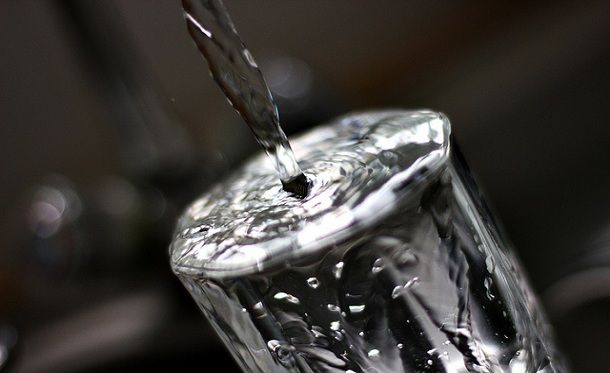 Depending on how you assess thing, your glass is either half empty or it's half full. Dirk Nowitzki (the basketball snuggie) has a gimpy knee and that could really dampen the mood for fans or inside the organization, but that isn't raining on Mark Cuban's parade. The man who signs the checks has his glass completely full right now when looking at the potential for his new-look Mavericks squad. "I'm excited. I'm fired up about this team," Cuban said as he was conducting his customary stairmaster interview prior to Wednesday's preseason game. "It's energetic, fun and exciting. It's a new chapter. I'm ready to go."
The Dallas Mavericks of the last four years have been an established group with savvy veterans who have seen their share of playoff battles. The core guys (Dirk, Shawn Marion and the Jason's, Kidd and Terry) were getting old and the cupboard was relatively thin in terms of pieces for the future. During that window, you can only single out Roddy Beaubois as the only piece who would be considered an asset for the future, a person who could help transition the Mavericks into the next generation.
When you look at things now, the situation has dramatically changed. Mark Followill, television play-by-play voice for the Mavericks noted that the projected roster for Dallas would be the youngest one for the team in the last four years at 28.3 years. The majority of the roster now possesses players that have the opportunity to still have their basketball ahead of them. Rookie Bernard James (27) is the oldest player of the bunch out of Jared Cunningham (21), Jae Crowder (22), Roddy Beaubois (24), Dominique Jones (24), Darren Collison (25) O.J. Mayo (25) and Brandan Wright (25). When you look at the roster that way, it definitely makes sense why Cuban is so optimistic.  "I've got a lot of fans that are fired up about this team, and I am as excited,'' Cuban continued. "This is the start of our future and I'm fired up to see what we've got.''
Despite the age of the players mentioned, to some extent, each of those players have shown enough on the floor to where they add to the overall value in the depth department. The depth for the Mavericks has been a calling card for the last four years. They might not have been household names, but they were names that could step up on a given night. Now, the Mavericks have names that people know and ones who can ball. "We've got the depth. We've got the speed. We've got guys that are multifaceted in their games," Cuban said. "There will be times where we have to walk it up and slow it down, but we can take advantage of our depth and play hard and play fast. It's going to be a whole different team."
One notable example of the whole different team angle that Cuban mentioned was during the game against the Phoenix Suns where the Mavericks rattled off a 20-0 run in the third quarter. The Mavericks had a strong defensive stretch and they capitalized on turnovers by running the Suns into submission. Collison and Mayo were running in transition and the Suns simply didn't have an answer for the duo's speed. "It's amazing what happens when you just run," Cuban continued. "It's tough for teams to keep up with us because most teams don't have our depth.
"I'm excited that we're going to be a running team,'' Cuban said. "It's such a big change."
There is an elephant in the room, though. Once again, the Mavericks will have to deal with multiple players on one-year deals or with options that could have them going into free agency next summer. Cuban told the media the message that he shared with his players. "I'll tell you exactly what I told them," said Cuban. "The best situation is everybody kills it and they're all back. Then we won't have to deal with all the idiot questions over the summer and we've got a great team to build on. That's what I want." That would be the obvious best case scenario, but that sheds some light on something. He noted that he told the players that, making it something he deemed was worthy of explanation or discussion. That could allude to the point that it was an issue in the locker room last season or at the very least it was perceived to be one. If it was potentially an issue last season, Cuban wanted to snuff that situation out like Chris Kaman on a pig farm (Kaman really loves himself some hunting).
Looking back at the best case scenario, if the Mavericks are able to have at least one of their rookie selections "kill it" as Cuban said and have at least two of their veteran acquisitions pan out, that's as few as three new pieces for the franchise to work with as they take the next step towards a new future. It really is a time for excitement as the Mavericks could be finally making the much-anticipated step of building a new core.
"It's going to be fun,'' Cuban said for the outlook for this season. His glass is full. If nothing else, this season is going to be incredibly interesting.
Bryan Gutierrez writes about sportsmen. He is a contributing writer for Mavs.com. Bryan also attended Ball So Hard University. You can follow him on Twitter @BallinWithBryan.