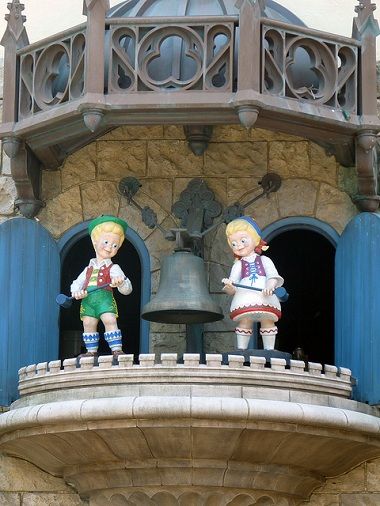 Coach Rick Carlisle sat down before Monday's preseason home opener against Houston and said: "Dirk's not playing tonight. He'll talk to you after the game. Next subject.'' Dirk Nowitzki would reveal after the 123-104 victory over the Houston Rockets that he will re-evaluate his knee in the next few days and likely come to a decision next week on what the next step is. "The knee hasn't really responded great over the last couple of days," Nowitzki said to the media. "The good news is that it (the swelling) isn't as much as it was last week in Barcelona."
Dirk participated in the team's morning shootaround, but was held back due to the right knee. The big man was seen working out on the elliptical after coach Carlisle had his pregame meeting with the media.
"There's a little swelling in there," Nowitzki continued. "It makes no sense at this point in the preseason to play on a swollen knee. So, I decided to see what's going to happen here in the next couple of days." Dirk is targeting next week in regards to making a decision in regards to potentially getting arthroscopic surgery on the knee. "I'm doing everything I can, conservatively, not to have surgery," Dirk said. "That's obvious." As is the case with most people, Dirk would want to avoid surgery and try to work through the pain in his knee by icing it and careful supervision. "I really don't want it (a procedure) done now," Nowitzki added. "If I want to do it, I would love to do it after the season and get through the season somehow." Dirk is a tough guy and has a high tolerance for pain, but battling through a situation like the one he is dealing with right now is not the ideal situation for someone who has expectations of playing all 82 games in the season with hopes of having a long playoff run.
Dirk decided to take a cautious approach with Monday's game as well as the rest of the week due to the fact his knee has swollen up three or four times over the course of a few weeks. As he mentioned, the good news is that it appears that the swelling isn't as much as it was a week ago. For now, the plan is just to reduce his overall workload. He doesn't plan on practicing or scrimmaging with the team very much during the next week. The forward plans on doing a lot of cardio, on the elliptical and in the pool, to keep his conditioning right while keeping the pressure and overall wear and tear on his knee down to a minimum. Dirk also mentioned that he doesn't plan on having the knee drained any more in the foreseeable future.
Though he wants to avoid surgery, Dirk has a fair understanding of the timeline for a possible procedure similar to the one he may have. "I guess a normal guy would be (out) 3-6 weeks," Nowitzki said. "I'm usually a fast recover guy, but you never know." That's another part to all of this that makes the situation more troublesome. When the doctor's take a look at his knee, they might decide the knee is better than they thought or actually worse than anticipated, lengthening his recovery time. It's all part of the vicious process that is this waiting game.
Despite having new players in the mix, Dirk isn't concerned about missing out on time to work on gelling with his new teammates. "I've been around long enough," Dirk said. "I'll always be able to fit in. I'm not a guy that demands the ball 30 times. I usually fit in." He went on to say he thought the team played really well in their game against Houston on Monday. The strong performances by O.J. Mayo and Jae Crowder definitely inspired some hope and optimism for fans, even with speculation swirling over Dirk's knee. There likely won't be any "Daily Dirk" updates. We'll take the man at his word and expect an update from him sometime next week.
Again, we wait…