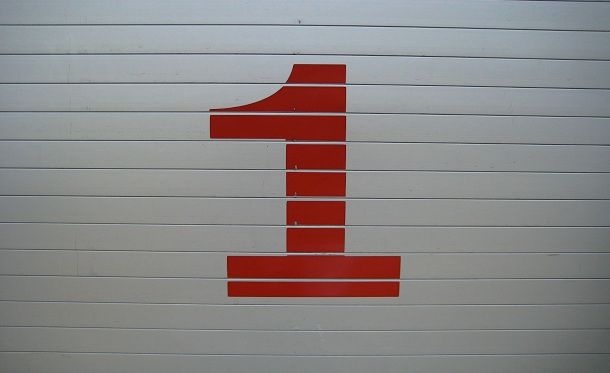 After working through a majority of the 15-man rotation, it's time to get to the cream of the crop and go over the five players who are the most important to Dallas' success this coming season. For those jumping in late, here is your recap with back end of the rotation, players 15-10 and players 10-6:
15: Jared Cunningham
14: Bernard James
13. Dominique Jones
12. Dahntay Jones
11. Jae Crowder
10. Brandan Wright
9. Roddy Beaubois
8. Delone West
7. Vince Carter
6. Chris Kaman
Let's go with the final five.
5. Darren Collison | G | Age: 25 |
The Mavericks are hopeful they have found their point guard of the future in Collison. With the departure of Jason Kidd to the Knicks, Collison will now be given the keys to the car that is the flow offense. Collison is entering into his fourth season, but he's made a huge impacts dating back to his rookie season. He filled in for Chris Paul in New Orleans as he dealt with nagging injuries during the 2009-10 season. Collison lit up the floor with his energy and speed. The jitterbug guard finished the year averaging 12.4 points per game and 5.7 assists as he shot 47.7 percent from the field and 40.0 percent from three-point range. He was ultimately traded to Indiana. Over time, it seemed like he maxed out with the Pacers as they felt more comfortable with George Hill. In an offseason where the Mavericks missed out on Deron Williams, Steve Nash, Goran Dragic and others, they fell into a good situation by acquiring Collison and Dahntay Jones for just Ian Mahinmi.
The Mavericks are hoping the new point guard can take his game to the next level as he currently holds career averages of 12.1 points, 5.2 assists, 2.8 rebounds, 1.0 steals and 29.5 minutes in 215 career games (172 starts). Collison will give the team a young guard who wants to push the tempo and get into the lane and is actually capable of doing it on a consistent basis. A major issue for the team in their first round series loss to the Oklahoma City Thunder in last year's playoffs was the lack of weapons who could create offense on their own. Dallas is hoping Collison can go a long way in fixing that issue.
With Dirk Nowitzki getting most of the attention, Collison will never be as open as he will be this coming season when working in the pick and roll. His assist numbers should go up as well, considering the weapons around him and his ability to suck in the defense. Today's game has clearly changed to where speed and athleticism are extreme necessities. Point guards such as Russell Westbrook, Deron Williams, Steve Nash and Chris Paul are the ones that can hurt you in so many ways with their versatility and athleticism. Who better to have on your side when you're trying to slow down the likes of Russell Westbrook than his college teammate? Collison, as a sophomore and junior, was the running mate with Westbrook at UCLA. Collison's room for growth and proven skillset makes him quite a valuable player for the team this coming season, in addition to potential seasons to come.
4. Elton Brand | F/C | Age: 33 |
Brand was waived by Philadelphia and designated as the team's amnesty player. Dallas was able to secure the highest bid and were awarded Brand. Last season with the Sixers, he averaged 11.0 points, 7.2 rebounds, 1.6 assists, 1.6 blocks and 28.9 minutes in 60 games (all starts). Since being drafted by the Chicago Bulls in the 1999 draft, Brand holds career averages of 18.3 points, 9.4 rebounds, 2.3 assists, 1.9 blocks and 36.3 minutes per game while shooting 50.1 percent from the field.
Brand will provide even more versatility for the Mavericks with his ability to play either the power forward or center position. With players like Brand and Chris Kaman in the post, the Mavericks will be able to operate much closer to the basket this season. While Brand can operate on offense, he's established himself more as a defensive minded player now. He's gone on to say that he will take on the role as the enforcer for the team in the paint. He wants to take on the responsibility of being the team's anchor, a role that was manned by Tyson Chandler during the team's championship run. Chandler got his money's worth when it came to fouling guys near the basket, and Brand is looking to operate in the same fashion.
While Brand doesn't have the optimal size for a man who will operate heavily in the post on both ends of the floor, his leg strength and long arms make him a headache for the opposition. Players will have a hard time trying to maintain their post position when Brand is defending them and they'll have a hard time recovering if he's able to seal them off if he gets the post position he ultimately wants. Shawn Marion has been the premiere defensive stopper for the Mavericks over the years. If Elton Brand can help control things down low, that will go a long way in helping the team get into their flow offense.
3. Shawn Marion | F | Age: 34 |
Shawn Marion is the guy who does everything you ask him to do and doesn't ask much back in return. The team's "Mr. Fix-It" will guard the opposing team's primary scoring threat. He branched out his defensive versatility last season as he started to guard point guards such as Deron Williams, Chris Paul and Ricky Rubio. To his credit, Marion did a solid job keeping those quicker guards in check. He also led the team in rebounding last season with 7.4 rebounds per game and 465 rebounds. He became the first Maverick 6-foot-7 or shorter to lead the team in rebounding since 6-foot-7 Jay Vincent did it during the 1984-85 season when he had 8.9 rebounds per game. Marion ranked 31st in rebounding and 40th in steals in the league last season. He can score without plays being run for him as he brings his high level of energy every single night. He led the Mavericks in double-doubles last season with 12.
Marion simply does it all and does so while somehow staying under the radar. For those who don't know, Marion is only one of five players in league history to have at least 1,500 steals and 1,000 blocks. He joins Hakeem Olajuwon, Karl Malone, Julius Erving and Kevin Garnett on the exclusive list.
As one of the more well-rounded players on the team and one who stays in excellent shape throughout the year, the Mavericks are hoping "The Matrix" will be reloaded for 2012-13.
2. O.J. Mayo | G | Age: 24 |
Like the point guard position, the Mavericks haven't had a young and proven shooting guard who is looking to take the next step in well over a decade. O.J. Mayo was a player who slipped through the cracks during free agency, and the Mavericks are hoping to come out as the major beneficiary of that situation. Mayo holds career averages of 15.2 points, 3.3 rebounds, 2.7 assists, 1.1 steals in 32.8 minutes in 301 career games (181 starts). Another goal for the Mavericks this offseason was to find an asset that could take the scoring load off of Dirk Nowitzki and get younger in the process. Mayo clearly handles the latter at 24 years old, but the jury is still out at this early point of the preseason as to whether or not he can be the Robin to Dallas' Batman in Dirk.
The comparisons to Jason Terry will be constant for Mayo over the course of the season as he's looking to develop a strong two man game with Nowitzki. The two man game between those two, particularly on the right side of the floor, proved to be one of the most lethal duos the league has seen in recent seasons. Mayo will be looking to build that chemistry Terry and Nowitzki built over years and years in a span of just a few weeks. It's going to be a challenge, but Mayo has the physical gifts and mental capacity to handle that challenge. It now just becomes a matter of whether or not it can happen. Mayo struggled in the team's two European exhibitions in terms of scoring. He did a nice job on defense and as a facilitator, but he only scored a total of nine points on 2-for-13 shooting from the field. It appears Mayo was playing with a lacerated hand during the last exhibition game. Coach Rick Carlisle mentioned that Mayo shouldn't have played in that game, but he made a mistake in letting him try to play through the injury.
Mayo just needs to  make sure that he doesn't let self-induced pressure to perform with a new team and the possibility of a new contract get in the way of actual performance on the floor. Based on the fact the Mavericks need him to be that second star, Mayo needs to avoid putting extra pressure on himself and just play the game that's between the lines. As Rick Carlisle would say, he just needs to be a basketball player.
1. Dirk Nowitzki | PF | Age: 34 |
Number 41 in your programs and number one in your heart, Dirk is the alpha and the omega. If the Mavericks have a healthy Dirk, they can easily compete for a spot in the playoffs no matter how much of a mess it could be in a worst case scenario with the new roster. That is why there has been so much concern over Dirk's knee. They will continue to evaluate his status over the course of the next few days as the official start to their preseason stretch of games start during this week. If getting arthroscopic surgery remains an option, getting the procedure done within the next week or so would be optimal to where he could possibly only miss a couple of games to start the regular season.
The Mavericks were looking to get more athletic, less dependent on Dirk and get younger. One given is that they have indeed gotten younger. Last year's roster had an average age of 30.4. The current roster, with Mayo has an average age of 29.2. With the three of their rookies that were mentioned in part one, they will have an average age of 28. It is now just a matter of whether or not all the pieces will mesh together.
As long as Dirk is healthy, everyone knows what to expect from him in terms of performance. He's not going to wow anyone with his defense or tenacity on the glass. He's known as one of the premiere scoring threats the league has to offer. The season will be decided on whether or not the new pieces can gel with Nowitzki, but the face of the franchise has to be ready to lace them up at the highest level to ultimately give them the best chance possible. Don't forget, he's your "basketball snuggie."
Hope you enjoyed the rankings. The real preseason gets going this week.