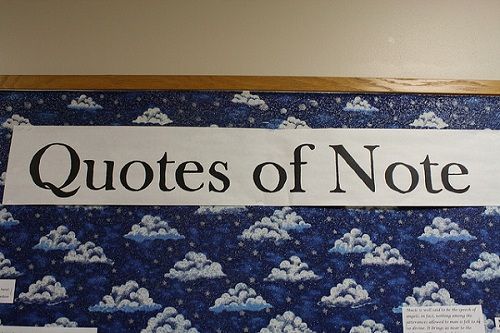 Dallas used a 24-2 run from the 10:45 mark of the third quarter through the 5:19 mark of the period to turn a five point deficit (62-57) into a 17-point advantage (81-64). That proved to be the key run as the Mavericks went on to beat the Rockets 123-104 on Monday night. After scoring a combined nine points in the Mavericks' first two preseason games, O.J. Mayo surged as he scored 10 first-half points. He finished with a team-high-tying 20 points to go along with four assists in only 24 minutes of action.
Rookie Jae Crowder shared team-high scoring honors with Mayo with 20 points. He also added five rebounds, two assists and two steals in just 15 minutes of action off the bench. Eighteen of his 20 points came in the game's final quarter.
I could do an adequate job of recapping the game, but I'll let the guys who coached and or played in the game handle the responsibilities of talking about it. Here is your quoteboard for the preseason home opener against the Houston Rockets.
Rick Carlisle:
- On the young players' performance:
"I thought the young guys did well. Our second half was great, our first half was below average because, defensively, the disposition wasn't there. We had 15 transition points in the first half. The second half we made a stand and did a lot better."
- On the play of O.J. Mayo:
"O.J. did a terrific job. There are some defensive things he needs to do better, and a lot of guys need to do better, but offensively, he played the kind of game that we want him to play – aggressive, stepping into open shots, attacking when it's there, and when it's not, just keep moving the ball. The ball movement is going to be really important to us."
- On second half adjustments:
"We stepped it up and played at a higher level of physical capacity. Our effort wasn't where it needed to be at in the first half, but the second half it was there. No tricky, strategic things or anything like that. Like they say in football, 'you put your hand to the ground and play,' and that's what we did in the second half. We didn't do it in the first half."
- On Brandan Wright's improved jumper:
"We've worked with him and he's worked on stretching out his range a little bit. We want him to be aggressive to look for 16-17 foot shots when they're there. Otherwise, we want him to run the floor and just be active. He's a skilled guy and plays above the rim. I thought he did a good job tonight."
- On the team's depth being shown against Houston:
"We were going to play a lot of guys (on Monday). I don't want to run anyone's minutes up because we are going to practice (Tuesday). But, beyond that, it's been a competitive camp. We've talked about our depth and it showed tonight. There were a lot of good things that happened in the second half."
- On Jae Crowder's game:
"He was the Big East Player of the Year so he's going to be a good offensive player. The reason that people love him so much as a prospect is because of his attitude, his disposition and his toughness. He took a charge on (Royce) White that one time. The guy is like a freight train and he just stood there and took it on the chest. When you make a play like that, it energizes the team. He did what he was supposed to do. He's a good shooter. It was good to see him step into the three's and make them tonight becuase I think that's an area where he's got to adjust. He's been working hard and the efforts have paid off."
O.J. Mayo
- On his comfort level after two games:
"It's getting better. It's a new group of guys playing with each other. Our effort is always going to be there, so it's just about us gelling together. We rebounded the ball better in the second half and got out and ran. That's going to be the strength of our team."
- On how his hand is feeling:
"I'm kind of getting used to it. It's been about four or five days now. I'm just trying to find a rhythm."
- On the difference in the second half:
"I think coach tested us before we came out. He said we have six minutes to give a hard push and show that we want to win this ballgame. It was pretty much on us and I think we accepted the challenge and went out there and played well."
- On the difference in the Mavericks system versus the one in Memphis:
"It's a much different role than my last two years. It's a green light, but a responsible green light. I still want to make great plays and hit the open guy, but remain aggressive."
- The struggle to defend Kevin Martin:
"That's Kevin Martin, man. (expletive) He's been pretty tough for most of my career. He's the first guy to score 40 points on me in this league. He has an unorthodox style of play, but he's a solid scorer in this league."
- On playing in front of the fans for the first time:
"It was cool, man. I'm usually came in here and played against Dallas, but with Dallas on your side it's a comfortable feeling out there."
Jae Crowder:
- On his first home game:
"It was a good moment for me to come out in front of the home crowd and play free. The first group set the tone early in the second half so we just came in and played loose and played good basketball. It's a dream come true to play in the NBA. I really stamped my NBA mark here and I can keep going up from here. I just need to keep working hard, let the moment last and get ready to come back and play hard tomorrow."
- On his three-point shot falling:
"I came into camp knowing I had to improve on my outside shooting and be more consistent. To get minutes on this team, I need to be able to stretch the floor and that's what I've been trying to work on and that's what the coaches have been working with me and trying to get better every day."
- On being a Maverick:
"It's an honor to play for the Mavericks and to put on this uniform. You're playing for those guys in the locker room and the organization. It's a great feeling. I just want to give it my all every day."