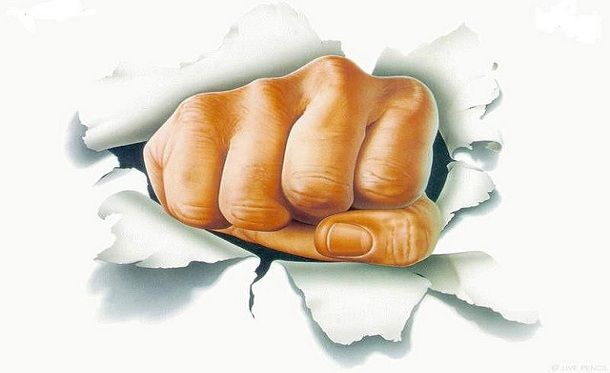 Things are in a state of questionable despair with the possibility of Dirk Nowitzki needing to get arthroscopic surgery on his ailing right knee. There was a figurative dark cloud looming over the American Airlines Center on Monday night as the Mavericks had their first home preseason game against the Houston Rockets. Despite big performances from new Mavericks, everyone wondered what Dirk would have to say after the game. We obviously continue playing the waiting game, but there were tangible positives that the Mavericks can build off of, whether or not Dirk is in the mix or not.
The three new rookies, Jared Cunningham, Bernard James and Jae Crowder, showed that they were not afraid of the moment of playing in an NBA game (even if it was the preseason). Out of the three rookies, there was one who has caught my eye and I truly believe will have a chance to become a member of the eight or nine -rotation this season.
Jae Crowder shared team-high scoring honors with O.J. Mayo with 20 points. He also added five rebounds, two assists and two steals in just 15 minutes of action off the bench. Eighteen of his 20 points came in the game's final quarter. If you're interested, I still have standing room only space available on the Jae Crowder bandwagon. Dating back to early August, I was sold on Crowder as a player. Crowder destroyed expectations that were thrown his way as he earned Summer League All-Star Team. He, along with teammate Dominique Jones, was one of only 13 players to make the All-Star team. The rookie averaged 16.6 points (team high), 5.4 rebounds, 1.6 assists, 2.0 steals (team high) in 32.2 minutes (team high). Crowder was known as a tough-minded defender, but he showed nice versatility on offense and an overall comfort level of doing everything on the floor. The performance in Vegas was just a continuation of the momentum Crowder created in his final season as a collegiate player.
As a senior at Marquette, Crowder ranked first on the team in rebounds (8.4 rebounds/game) and steals (2.5 steals/game) while ranking second in scoring (17.5 points/game) and fourth in assists (2.1 assists/game). He scored in double figures in 31 of 35 games played, including 13 games with 20+ points. All of those accomplishments earned him Big East Player of the Year honors and he was named Second Team All-American by The Associated Press.
Coming into his rookie season, Crowder wants to continue developing a consistent jump shot. While he struggled from the field in Vegas, he actually shot 37 percent from beyond the arc. Needless to say, Crowder's performance from the three-point line against the Rockets (4-of-7 shooting), was a step in the right direction. "He was the Big East Player of the Year so he's going to be a good offensive player," Mavericks coach Rick Carlisle said of Crowder after the game. "The reason that people love him so much as a prospect is because of his attitude, his disposition and his toughness." Going back to the night the Mavericks made Crowder their official final selection of the draft, Carlisle said that Crowder was "one of the two or three hardest-playing players in this draft." Carlisle said that they drafted Cunningham, James and Crowder due to their grit, toughness and adaptability. Crowder has displayed all of those traits since he joined the team.
The rookie showed all of those traits on one play on Monday night. He took a charge from fellow rookie Royce White. At 6-8, 260 pounds, Royce packs a punch. Most people would have asked if anyone got the license plate on that 18-wheeler after taking that charge. At 6-6, 230 pounds, Crowder took it, got right up and ran to the other side of the floor to get ready for the next possession for the team. The crowd cheered for the effort Crowder gave on that defensive possession. The rookie told the media after the game that he wanted to send a message with that play. "I wanted to set the tone and let them know what I bring to the table," Crowder said.
Speaking of Carlisle, one of the things he's fond of is defining his players as basketball players rather than by a specific position. When Crowder was asked about how he could fit in on the team as a dirty work or glue guy, his answer resonated. He said, "I'm just a ball player. I'm just trying to get it done by any means.
"Whether it be on the offensive end or the defensive end, I don't want to limit myself to be a dirty work player or something like that. I'm just a basketball player, when it comes down to it. I like to win ball games." Crowder almost sounded offended at the notion of just settling as a dirty work player for the team. Clearly, the rookie has set the bar high for himself in his rookie season.
Crowder relishes the opportunity the Mavericks have given him as he gets to live his dream playing in the NBA. "It's an honor to play for the Mavericks and to put on this uniform," Crowder said. "You're playing for those guys in the locker room and the organization. It's a great feeling. I just want to give it my all every day."
It's a simple mindset for the 34th overall pick of this year's draft. It doesn't matter if he looks at the big picture or just for the next day of work, it will translate. "Just whenever my number is called, be prepared," Crowder said. "I think I was playing free (versus Houston) because I was so focused on the gameplan. I knew the gameplan in and out. I know that my time is going to be limited, so I just want to be locked in."
He added, "I go into practice thinking, this is it, this a game for me. I'm scrapping for minutes and trying to get on the court to help the team win. Whenever my time is there, I'll be ready to play."
I originally ranked Crowder as the 11th most important player for the Mavericks this coming season. I might have miscalculated. Crowder is going to try to do whatever he can do to ensure he can try to move into the team's eight or nine-man rotation. Vince Carter's flexibility to play shooting guard or power forward might allow Crowder to get some more time as a backup small forward. "When the time comes, I'll be prepared for (the minutes given to me)," Crowder concluded.
His name is Jae Crowder. You better remember it and jump on the bandwagon while there's still some room left.